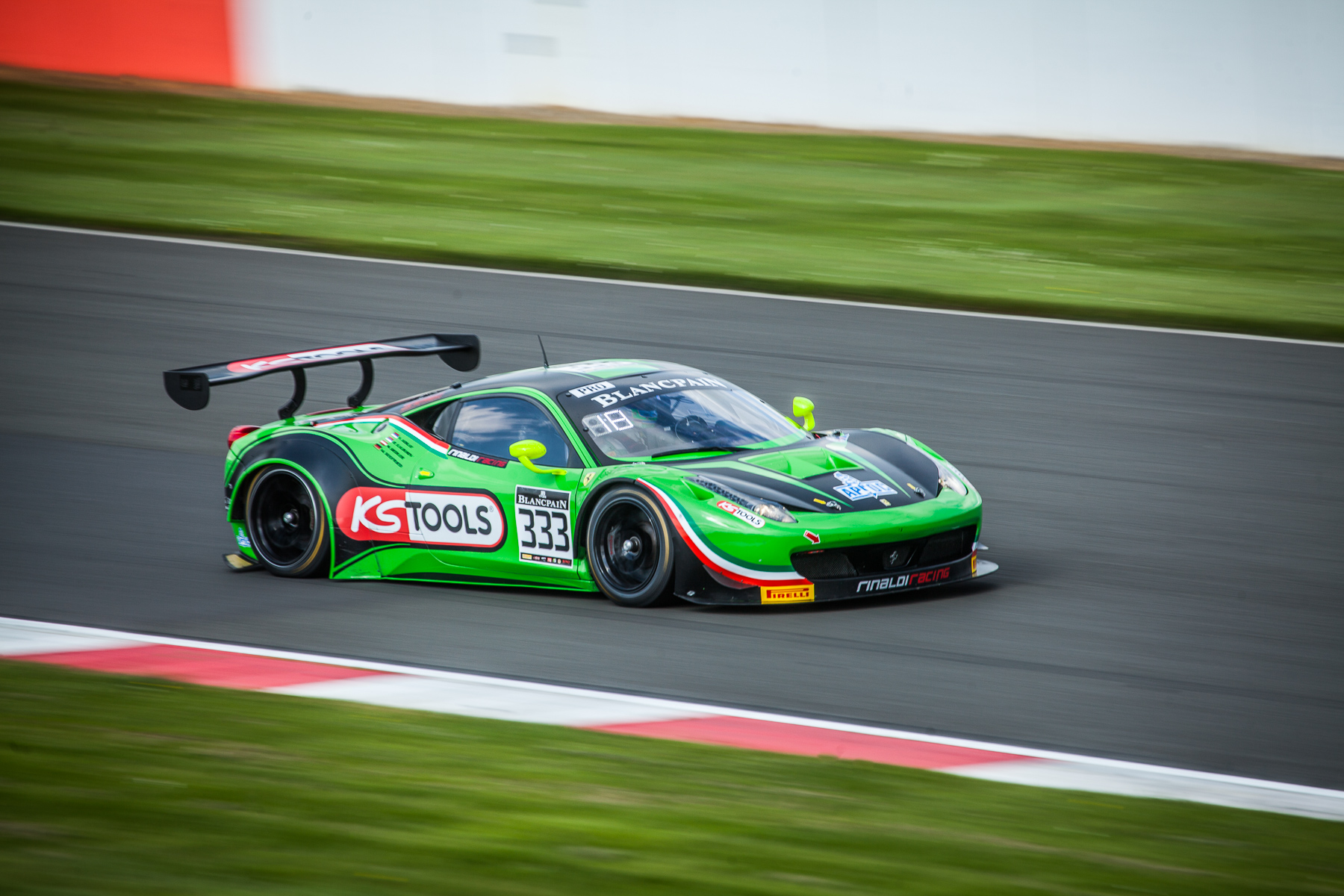 The Rinaldi Racing team returns from England with a win in the Blancpain GT Series hosted at Silverstone. Thanks to a faultless performance, the two Rinaldi pilots Pierre Ehret and Stef Vancampenhoudt in the Ferrari 488 GT3 secured a first place in the AM class. However, their teammates suffered a setback in the Endurance Cup race.
"Not an easy weekend for us", team manager Michele Rinaldi sums up. "I am very happy about Stef and Pierre's win, they've both really earned it and steadily increased their performance over the weekend. I'm afraid we weren't quite so lucky with both Ferrari 458 Italia GT3s."
Daniel Keilwitz, Alexander Mattschull and Steve Parrow finished 36th in the overall classification. After the podium finish at the season opener in Monza, the trio found driving in Silverstone more difficult. The three Ferrari drivers had to make do with 13th in the Pro-Am standings.
The three hour race ended prematurely for Rinat Salikhov, Marco Seefried and Norbert Siedler. Seefried was able to work his way forward in the opening phase from grid position 32 to 19th, when due to a technical problem, the chase in the Ferrari Nr. 333 came to an abrupt end. "The power steering pump packed up and we had to pull the car out", Seefried explained. Only consolation for the experienced trio was the fact that the Rinaldi car was again the fastest Ferrari 458 Italia GT3 in the entire field.
There's a small break till 24th – 25th June for Rinaldi Racing before they continue in the Blancpain GT Series, when the next round of the Endurance Cup takes place on the Circuit Paul Ricard in Le Castellet. The "1000 km race" in the South of France runs for over six hours and is one of the highlights on the racing calendar.