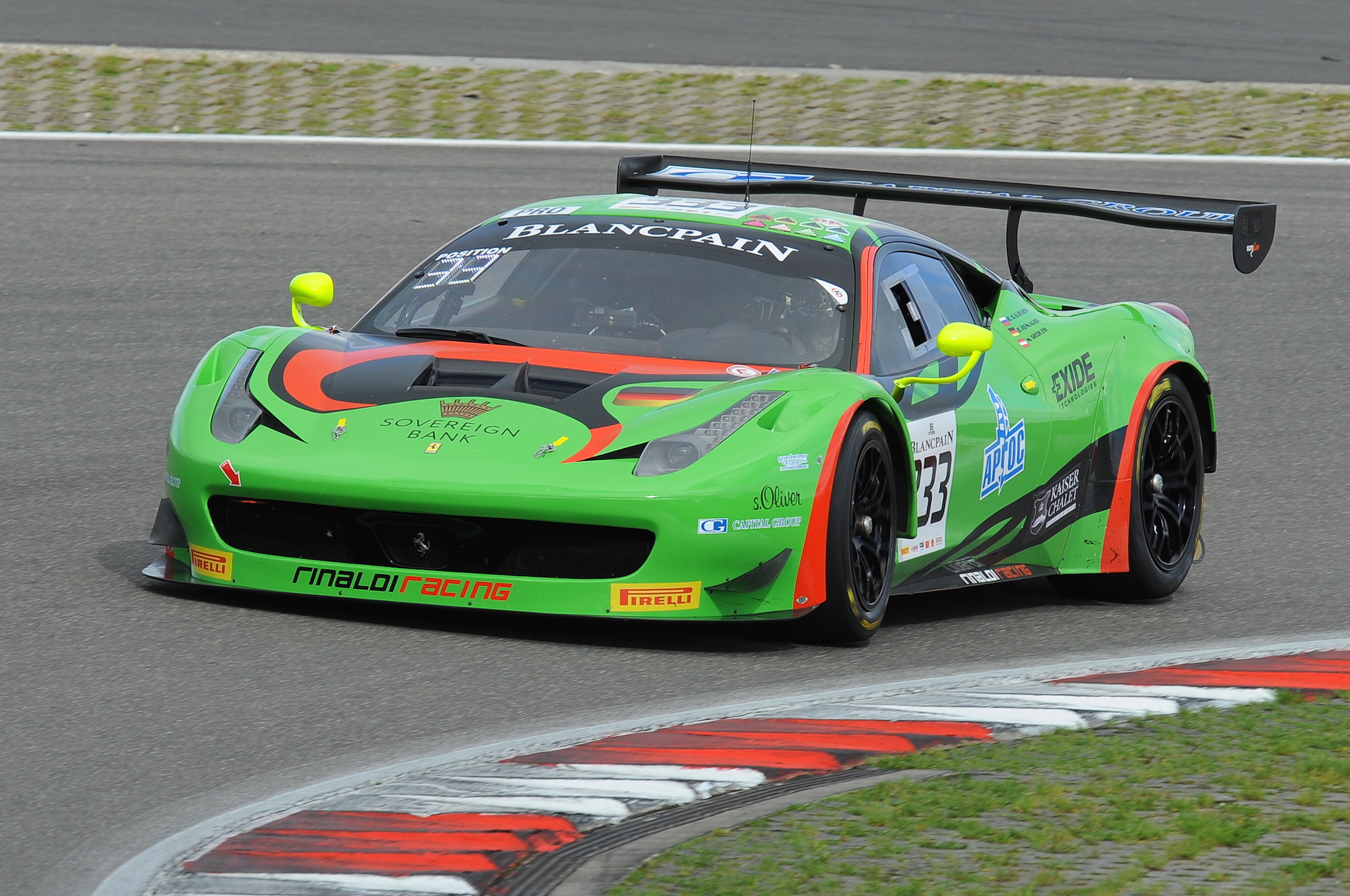 With the home race at the Nürburgring an eventful season in the Blancpain Endurance Series has come to an end for Rinaldi Racing. After a strong performance the team covered positions 14 and 33 at the weekend in the Eifel. In the qualifying session of the event Rinaldi racing managed to snatch top-10 results with both race cars.
55 competitors and a weekend on the home track of Rinaldi Racing – the thrill of anticipation of the team ahead of the fifth and final round of the 2015 Blancpain Endurance season was huge. "Being away in so many different countries all over the year, it's a great feeling to finally have a racing weekend just a few kilometres away from you're home base", so team manager Michele Rinaldi.
With the support of the home crowd in the back, the team Rinaldi Racing in the qualifying session managed to bring both cars into the top-10. While Dominik Schwager and Steve Parrow had to start from ninth position, Rinat Salikhov, Robert Renauer and Norbert Siedler claimed tenth position in the starting grid for the race. Especially in the initial part of the race it was Salikhov, who shone with great fighting spirit.
Robert Renauer at the wheel of the Ferrari with the starting number 333 tied to the great performance of the Russian driver and kept on pushing. An unlucky attack of an opponent threw back the 30-year-old racer from Germany, who was at the start for Rinaldi Racing for the first time, far back in the field. "A Mercedes driver sent me into a spin when he tried to overtake", explained Renauer. "That was an unlucky situation, which cost me some valuable time. My engine stole, I couldn't get it running again right away and so I dropped back."
In the last third of the race the Austrian Norbert Siedler managed a chase through the field. He made progress from position thirty up to fourteenth place. "The car was really quick today. We could go the same lap times as the competitors at the top. Without the incident we easily could have snatched a top-10 finish", explained Norbert Siedler.
With the season final at the Nürburgring, an eventful year in the Blancpain Endurance Series has come to an end for Rinaldi Racing. The season was coined by up's and down's, which were mastered collectively by the well attuned German squad. One of the outstanding highlights was without any doubt the podium success at the season opener in Monza.