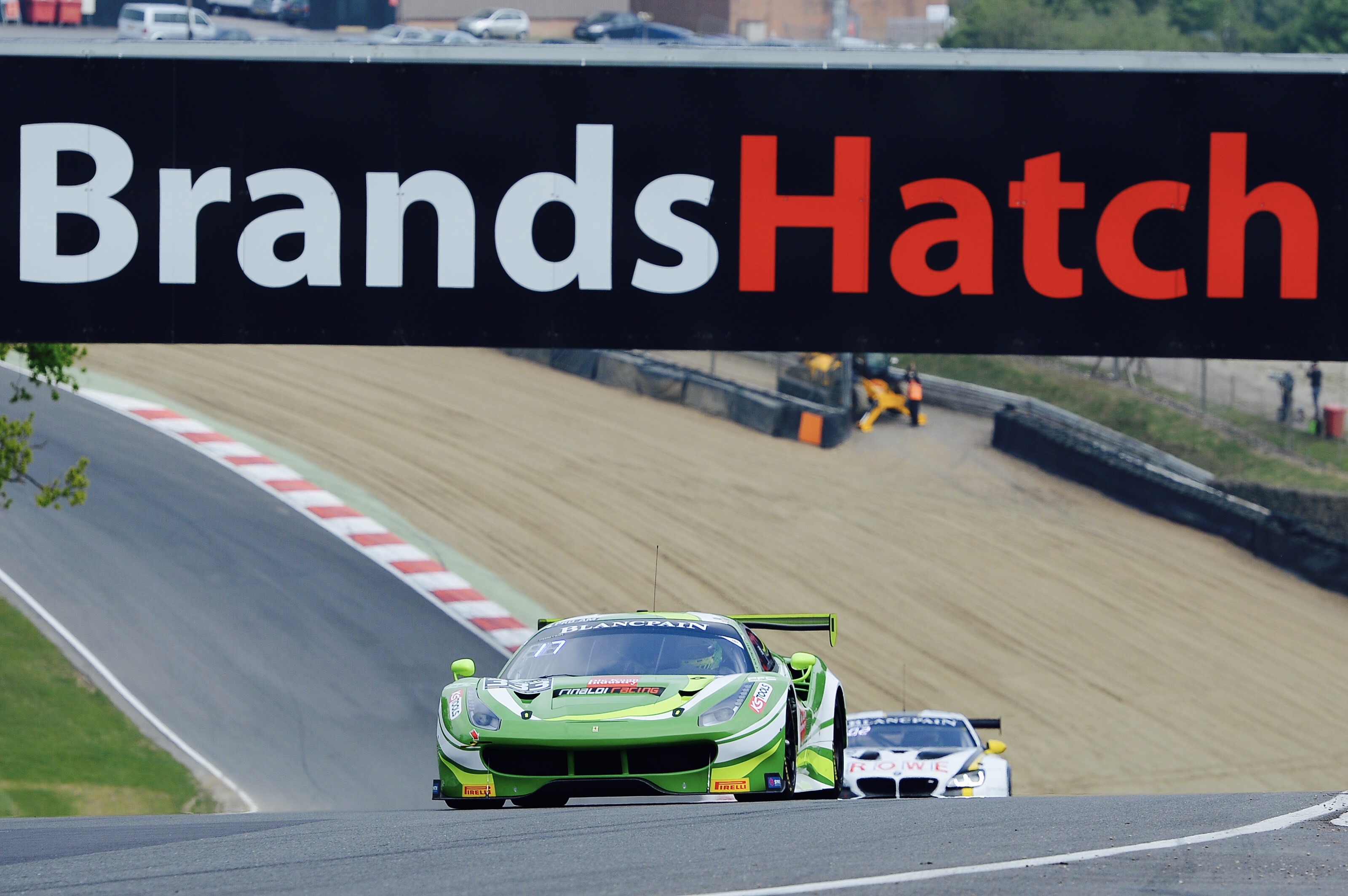 Last weekend the England trip began for Rinaldi Racing. The first stop was the second run of the Blancpain Sprint Series in Brands Hatch. The team started with the Ferrari 488 GT3 with the starting number 333 in the ProAm class. Alexander Mattschull and Daniel Keilwitz were behind the steering wheel.
On Saturday, especially Alexander Mattschull used the practice session because he has never driven before on that track. Lap for lap he gained more experience and improved his lap times.
On Saturday afternoon, it was time for the qualifying. Both drivers could qualify for the third qualifying session and reached a good second position in class and a 14th position overall.
On Sunday, Daniel Keilwitz started in the qualifying race. He had a good start and moved forward. At the mandatory pit stop, Alexander Mattschull took over the Italian racing car. Due to a good pit stop, he claimed the lead in the ProAm class and defended this position until the end. Therefore, Rinaldi Racing also gained the pole position in class for the main race.
A few hours later, Alexander Mattschull was the first driver in the main race. Due to good and constant lap times, Mattschull kept the lead of the class. After the pit stop, Daniel Keilwitz continued the race in Brands Hatch. At the end, they reached the win in the ProAm class. A perfect first weekend in England.
Michele Rinaldi: "A good weekend for us. To win twice the ProAm class is a very good result and very important points for the championship. Now we are heading to Silverstone and of course hope to go for a podium."
At the second run of the Blancpain Endurance Series in Silverstone Alexander Mattschull, Rinat Salikhov and Daniel Keilwitz will start in the ProAm and Pierre Ehret and Rino Mastronardi in the AM class.