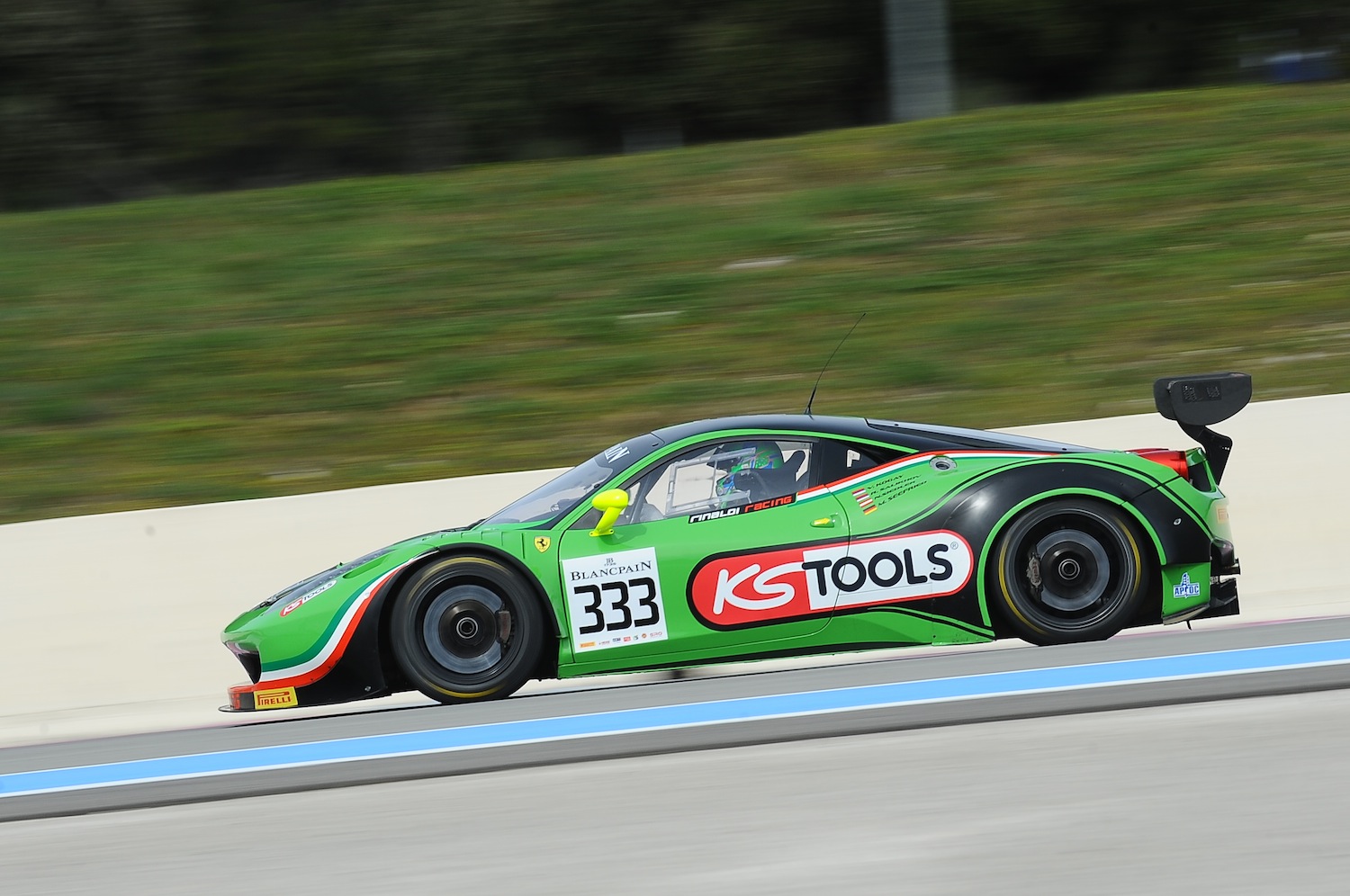 Rinaldi Racing starts the 2016 motorsport season with a top-class squad and ambitious targets. The Mendig racing team will be competing in all Blancpain GT Series races. In addition to the classical and successful Ferrari 458 Italia, a new version of the Italian racing car will go into action. Professional pilots Marco Seefried and Norbert Siedler share the wheel of one of the Rinaldi Ferraris again this year and will be fighting for podium positions in the highly competitive GT3 championships.
"We're looking forward to starting the year yet again with a full agenda. Last year we were able to show that we were capable of winning and want to continue along that road. We've found excellent drivers for the European races and are especially pleased to welcome Pierre Ehret and Alexander Mattschull on board again. Preparations for the first race of the year are in full swing", says a confident team manager Michele Rinaldi.
In the Blancpain Endurance Series, Marco Seefried and Norbert Siedler will be supported at the wheel of the Ferrari No. 333 by Rinat Salikhov. Steve Parrow, Alexander Mattschull and Daniel Keilwitz drive the Black Pearl-Ferrari with start No. 66. Trio Pierre Ehret, Tim Müller and Stef van Campenhoudt complete the squad. The experienced pilots are looking forward to the ambitious motorsport programme and aim to transform the sympathetic team's complete know-how into success all along the line.
"We're also offering a high performance package in the Blancpain Sprint Series", confirms Michele Rinaldi. "We're relying again on our pros Marco and Norbert. Of course, we're aiming for more podium positions with the duo." Drivers Christian Hook and Steve Parrow are at this season's start in the Black Pearl-Ferrari.
During the 9th/10th March test days on the French Circuit Paul Ricard, Michele Rinaldi's team was able to collect an initial impression. "Results of the test kilometres are promising", sums up Norbert Siedler. "We've achieved a solid setup and I'm really looking forward to the coming season – we definitely want to be up at the front."
The first Blancpain Sprint Series race begins in Italy, where the championship takes place in Misano from 8th to 10th April. And just 14 days later, the Blancpain Endurance Series finally ends its winter break. The first of five races is scheduled for the 23rd and 24th April. "The entire team has optimally prepared itself for the coming challenges", says a happy Rinaldi. "We're eagerly awaiting the first race. After the tests in Paul Ricard, we're all feeling very optimistic and want to prove that we are yet again among the front runners."