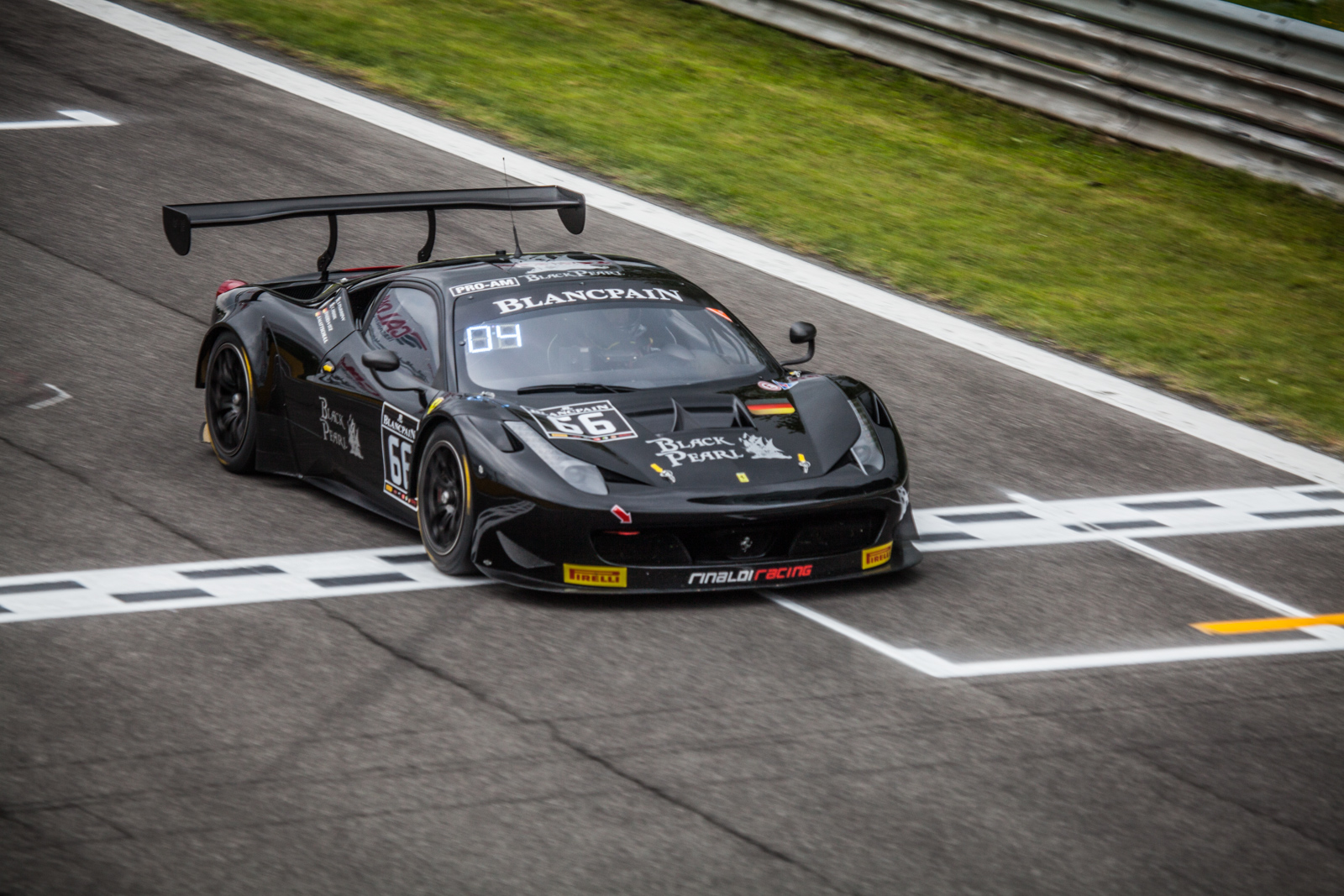 Rinaldi Racing opened the new Blancpain Endurance Series season in Monza with a great performance by all three Ferraris. After an impressive beginning phase, Daniel Keilwitz, Steve Parrow and Alexander Matschull secured a third place in the Pro-Am-Cup. Teammates Norbert Siedler, Marco Seefried and Rinat Salikhov finished 17th. Pierre Ehret and Stef Vancampenhoudt in the new Ferrari 488 GT3, crossed the line in 28th place and got themselves a second place in the amateur evaluation.
Daniel Keilwitz's first race for Rinaldi Racing was highly successful: starting from a tenth on the grid, the 26-year-old only needed a few laps to work his way up to second position. The ensuing battle was one of the most thrilling duels of the three-hour race. Keilwitz put more and more pressure on the leading Mercedes and after an elegant overtaking manoeuvre, he captured the lead in a 57-strong field.
Both gentlemen-drivers Steve Parrow and Alexander Matschull followed up on Keilwitz's strong performance and held their ground against the experienced GT drivers. At the end, the trio in the Rinaldi Racing Black Pearl Ferrari 458, only just missed the Top Ten with an 11th place.
Daniel Keilwitz wasn't the only Rinaldi pilot to come up trumps in the initial phase. Marco Seefried also offered a hot pursuit during the first hour of the race. The old hand worked his way from 24th to ninth position, before handing over to Rinat Salikhov. However, a drive-through-penalty cost hard-won positions and meant slipping back to a 17th.
Pierre Ehret and Stef Vancampenhoudt secured 28th place with the Ferrari 488 GT3 – driven for the first time – in the overall classification. In the Am evaluation, where only gentlemen-drivers are allowed to start, the duo celebrated a second place. "A race result we can be very pleased with", concluded team manager Michele Rinaldi. "We are confident about the next races of the season."
The next round of the Blancpain GT Series is scheduled for 7th – 8th May in Brands Hatch, England. The team from Mendig aims to collect further important championship points in the Sprint Cup.