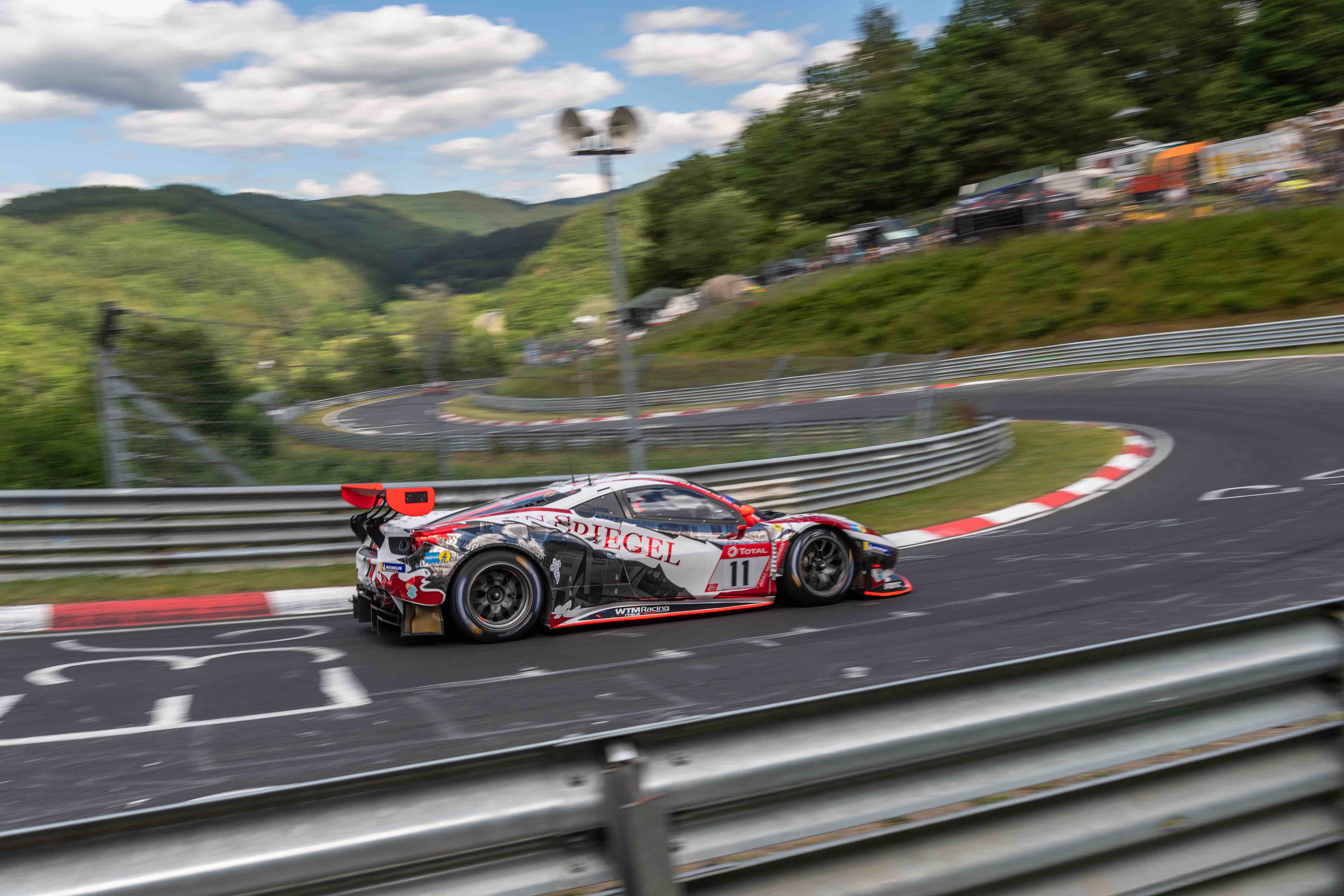 Unexpectedly, WTM Racing has achieved a top 10 place in the overall classification at the ADAC TOTAL 24h race at the Nürburgring. Oliver Kainz, Jochen Krumbach, Daniel Keilwitz, and Alexander Mattschull move up to tenth place overall in the Ferrari 488 GT3 #11 "Luigi".
The reason for this is the disqualification of the second-placed Manthey-Porsche, who was subsequently taken out of the standings due to too high performance. Manthey-Racing announced on Monday not to appeal against the disqualification, thus securing the top 10 positions for WTM Racing.
Thus, the team managed for the third time in a row to finish among the top ten in the overall classification of the ADAC TOTAL 24h race. "The fact that we succeed as a small team in the midst of the factory teams speaks for the strength of our team. We can be really proud of that," says Team Principal Georg Weiss.
He himself and his team-mates Leonard Weiss, Hendrik Still, and Indy Dontje will be flushed forward to twelfth place in the overall standings in their sister car #22 "Guido" by the Porsche disqualification. The third and fifth places for the two Ferraris in the SP9 Pro-Am category remain untouched.