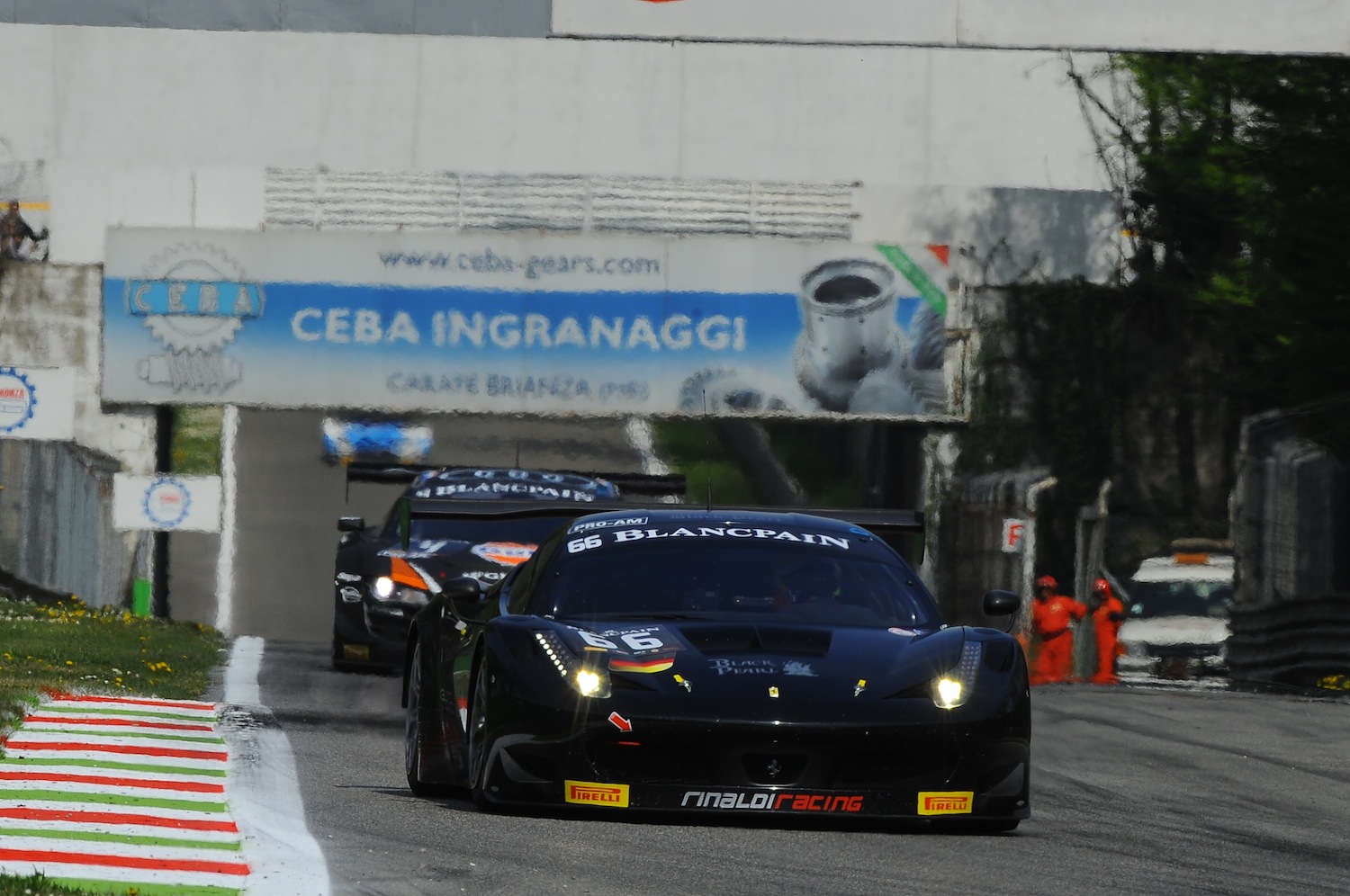 Rinaldi Racing looks back on an exciting season. The successful racing team from Mendig completed all Blancpain GT Series races with a top class squad and offered its most extensive motorsport program yet. Team manager Michele Rinaldi's crew combined longstanding experience and untiring commitment. With two Ferrari 458 Italias in the Blancpain Endurance Series and one in the Blancpain Sprint Series, the racing car pros demonstrated all their skills. By the end, Rinaldi Racing had clinched several podium positions and third place in the Blancpain GT Series overall rankings.
"The intensive preparations at the beginning of the year have been really worth it", Michele Rinaldi recalls. "Throughout the entire season, we were able to maintain our position with the front runners in this demanding championship and achieved several podium finishes. I am incredibly proud of our talents. Our drivers and the entire team have done a great job."
At the beginning of the Blancpain Endurance Series season in Monza, Italy, the Rinaldi Racing team came up with a surprise, when Norbert Siedler and Rinat Salikhov drove the green Ferrari to an overall first place. The duo prevailed against a good 60 teams. During qualifying, the dedicated pair caused a small sensation with first and second grid positions and emphasized their aim for top championship placements.
"Our weekend in Misano was one of the biggest highlights", says Michele Rinaldi, looking back. The team, driving the only Ferrari in the Blancpain Sprint Series field, celebrated an amazing double victory. Marco Seefried and Norbert Siedler's perfect performance dominated almost the whole weekend. "Our continuous development over the season paid off", Rinaldi sums up. "We couldn't stop cheering and celebrated accordingly."
The GT-pros again showed what they were made of in faraway Moscow. "The Russian race weekend was most important for us", the team boss reports. "We are all the happier with our wins". Marco Seefried and Norbert Siedler drove two successful races and scored podium finishes with the Rinaldi Ferrari in both. Rinaldi Racing took a big step up the standings ladder.
In the coming season, the team hopes to continue its good progress and take all this positive energy into the New Year. "Of course, we want to be up front again in 2016", Michele Rinaldi discloses his aims. "This year, we were able to show that we can maintain our position among the leaders. The Blancpain GT Series is a highly competitive championship with strong rivals and that gives us additional motivation. I'd like to thank the entire team for their incredible work throughout the season and a big thank you too, to all our partners, sponsors, customers and fans, without whom we couldn't have achieved all this. We really are looking forward to our new tasks".