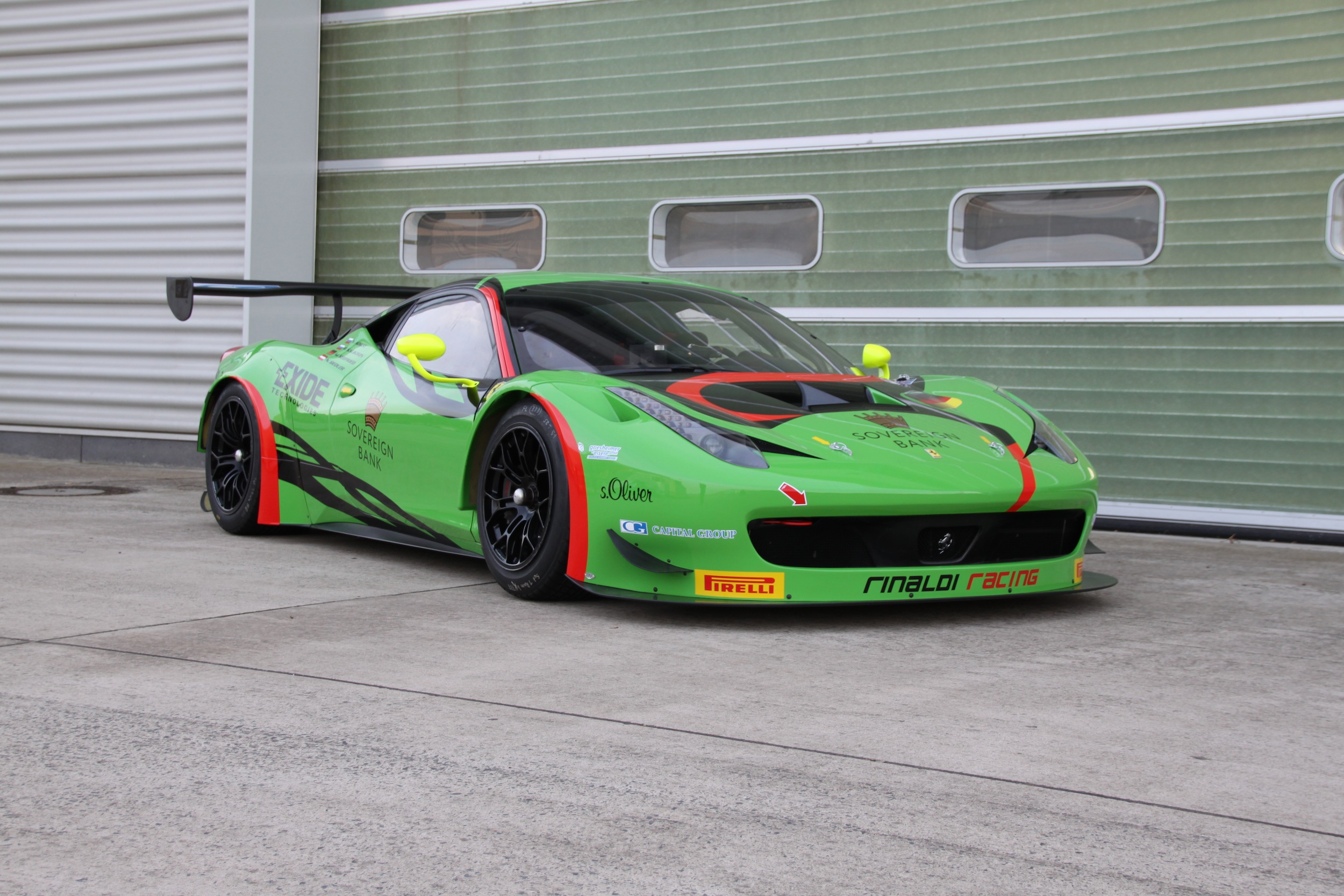 At the upcoming weekend Rinaldi Racing starts into the new season of the Blancpain GT Series. The season opener in the French Nogaro will be the first of seven races of the Blancpain Sprint Series. The Easter Cup "Coupes des Paques" takes place from April 4th to 6th. The cockpit of the only Ferrari 458 Italia in the field is shared by the GT-Professionals Marco Seefried and Norbert Siedler.
During the complete season the racing cars will be in care and perfectly prepared for the different races by the team around Michele Rinaldi. Team manager Rinaldi appears optimistically ahead of the first race of the series on the 3,36 kilometres long circuit in Southern France. "The race tracks of the Blancpain Sprint Series do not really cope with our Ferrari. However, as everyone knows, a team grows with its tasks and so we are looking forward to the challenge." After the qualifying race on Sunday, the main race with a distance of one hour takes place on Easter Monday. Besides the live-stream in the internet, "Eurosport" will provide a live coverage of the race action for the TV-Screens.
There is no time to rest for Rinaldi Racing after the season opener of the Blancpain Sprint Series in Nagaro. Already one week later (April 11th to 12th) also the season opener of the Blancpain Endurance series takes place. The well practised team has got only a few days left to travel to Monza and to prepare the cars directly at the track. The Calendar of the endurance championship covers altogether five races with the Spa 24 hours race as the absolute highlight for the team as well as for the fans.
Beside the professionals, a huge part of the task in the Blancpain Endurance Series is covered by the gentlemen drivers of the team Rinaldi Racing. Steven Parrow and Rinat Salikov share the cockpit of a Ferrari 458 Italia, aiming to show their great driving skills. "We are proud of our talented drivers", explains team manager Michele Rinaldi. "Without gentlemen drivers like Vadim Kogay and Rinat Salikhov, who are supporting our professional entry, it wouldn't be possible for us to compete."
All fans of the Blancpain GT Series can follow the races in the internet on www.blancpain-gt-series.com/live.