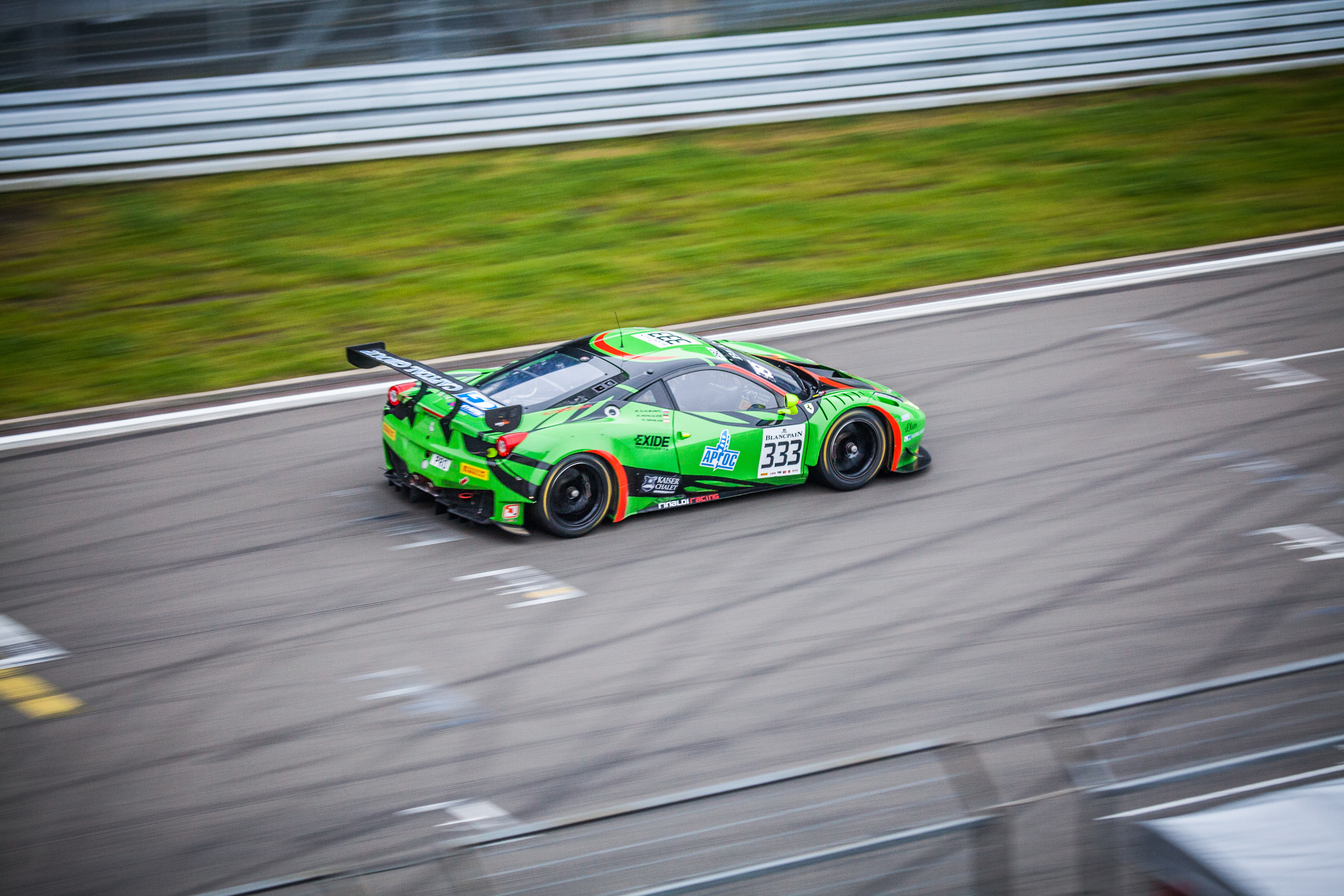 The last weekend of the Blancpain Sprint Series in the Netherlands ended tragically for Rinaldi Racing. After the previous weekend's fantastic double victory, the ambitious team from Mendig made the decision – due to difficult circumstances – not to take part in the last race in Zandvoort. In the qualifying race on Saturday, Norbert Siedler and Jeroen Bleekemolen once again gave a strong performance and finished fourth.
The weekend began promisingly. Norbert Siedler and Jeroen Bleekemolen drove the only Ferrari 458 Italia in the highly competitive championship to fourth place and continued the impressive performance of the last races. "We had achieved a good initial position for the race and my third in the driver standings and only a 15 point deficit behind the leading car, meant we still stood a chance", explained Norbert Siedler.
Difficult circumstances in the warm-up on Sunday then thwarted all hopes for a top result in the race and the fight for the title. "I'm incredibly disappointed", said a very unhappy Siedler. "After our double win in Misano, we wanted to launch another attack for the title here, but with the failure occurring shortly before the race, we couldn't start and had to say goodbye!"
Michele Rinaldi's team had proved their fighting spirit throughout the entire season and the recent double victory in Misano had meant a gigantic step forwards in the championship standings. Marco Seefried and Norbert Siedler's perfect performance almost exclusively dominated the weekend in Italy.
"Our team gave everything they had during the whole season", said Michele Rinaldi. "We had been steadily developing and making good progress and towards the end were in a promising position for the championship. It's tragic, that we had to give up the last race and watch the final as spectators. My thanks go to everyone in the team and our partners for this successful season and a tremendous performance by each individual." Rinaldi Racing claimed third position in Blancpain GT Series 2015.