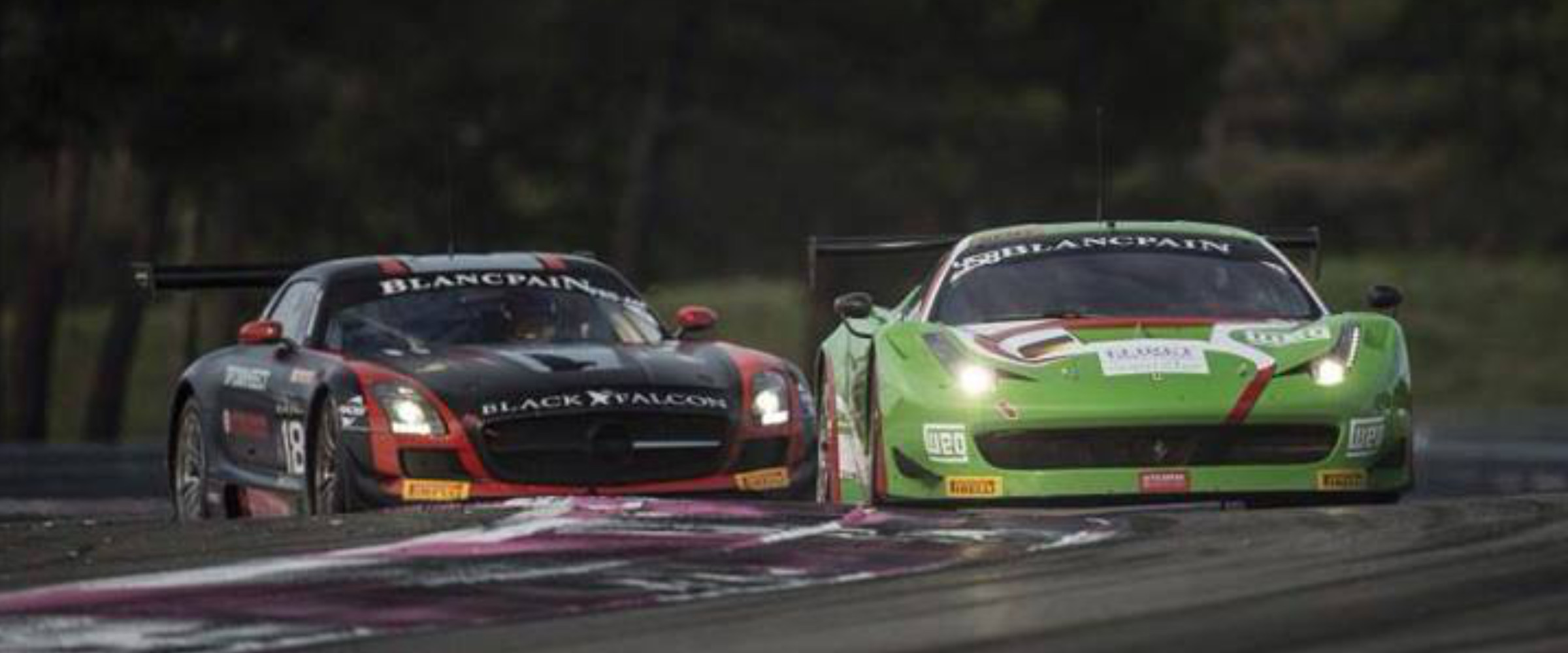 Team GT Corse by Rinaldi is going into the Blancpain Endurance Series finale at the Nürburgring with high expectations.

At the home race at the Nürburgring, Alexander Mattschull, Pierre Ehret and Frank Schmickler will fight for the titles in the Gentlemen Trophy of the Blancpain Endurance Series at the wheel of the Ferrari 458 Italia.
Team GT Corse by Rinaldi is looking forward to the coming weekend. The "iRacing.com Nürburgring 1000″ is on the agenda in the Eifel – finale of the Blancpain Endurance Series (BES) and home race of the "Eifel Ferraristi" around team manager Danny Pfeil at the same time. Expectations are correspondingly high ahead of the important race on familiar terrain. In the Ferrari 458 Italia with the starting number 458, Alexander Mattschull, Pierre Ehret and Frank Schmickler are to attack at the front of the Gentlemen Trophy again. For the team and the drivers, even winning the title is still possible in purely mathematical terms.
Danny Pfeil (Team Principal): "A grand finale on our own course – that's what every team wants. Our team and our drivers know the Nürburgring very well. Accordingly, we are highly motivated, full of anticipation and with high expectations going into the last competition of the BES 2014. The technicians around Michele Rinaldi know exactly where to go on the Nürburgring. They will prepare our Cavallino optimally. The opponents in the Gentlemen Trophy have to be prepared for a tough fight over six hours. I'm sure many fans will be rooting for us at our home race!"
Michele Rinaldi (Technical Director): "For many years, we have been able to gather countless insights into the special features of the Nürburgring – not only on the Nordschleife but also on the Grand Prix circuit. This knowledge will help us in our task to prepare the Ferrari 458 Italia optimally for the competition. In the practice sessions, the main thing for us is to offer our three drivers as comfortable a package as possible in terms of drivability. We want to shine in the race. I think we will have a good chance of winning the class. Whether it's then enough for the title, unfortunately, doesn't depend on us alone."
The Blancpain Endurance Series sessions at the Nürburgring can be followed live on the official race series website (http://www.blancpain-gt-series.com).