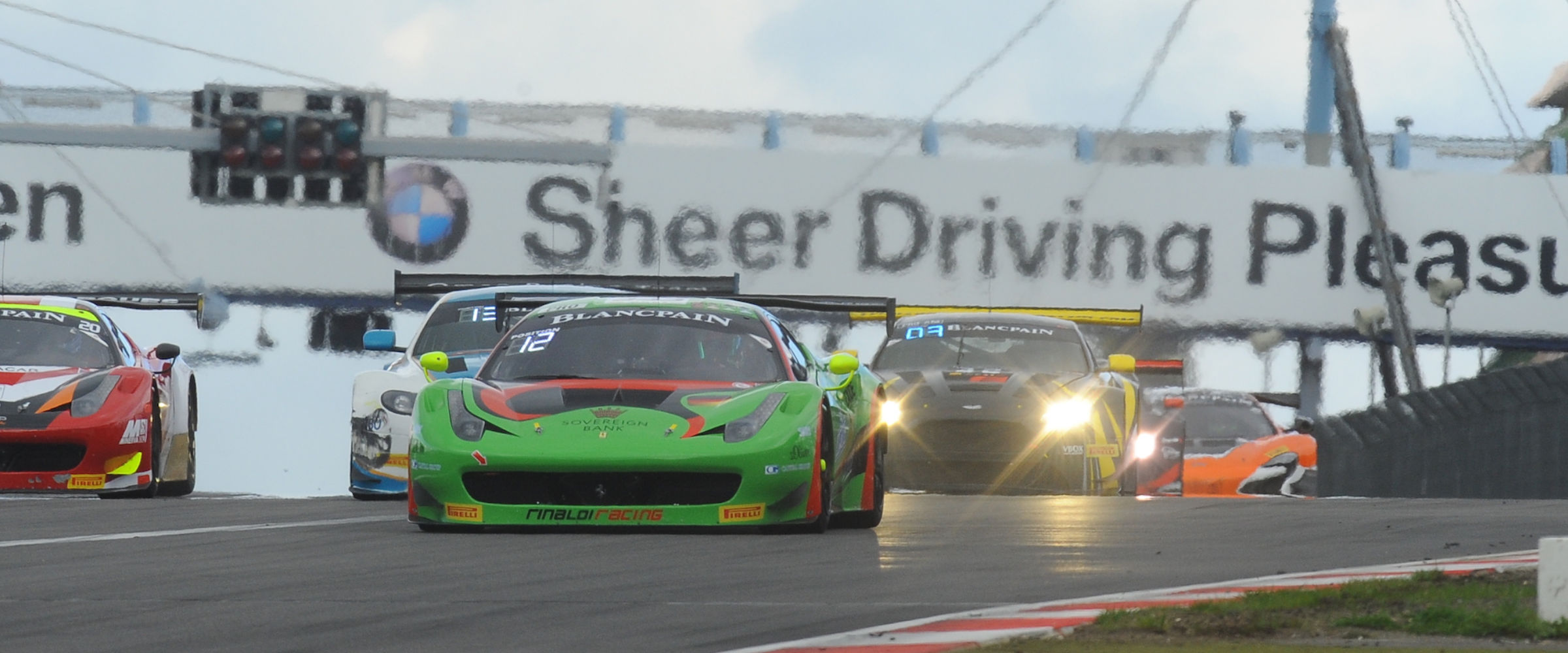 The home race at the Nürburgring marked the end of an eventful season for Rinaldi Racing in the Blancpain Endurance Series.

After a strong performance, the team finished 14th and 33rd in the Eifel. In qualifying, the team around Michele Rinaldi made it into the top 10 with both cars.
55 cars and Rinaldi Racing's home track to boot – the anticipation for the fifth and final round of the Blancpain Endurance Series season at the Nürburgring was high. "We are on the road in so many countries throughout the year. So it's just a great feeling to race on our doorstep," said team boss Michele Rinaldi.
With the support of the home fans behind them, the Rinaldi team managed to get both cars into the top 10 in qualifying. While Dominik Schwager and Steve Parrow started from ninth place, Rinat Salikhov, Robert Renauer, and Norbert Siedler started the race from the tenth position. In the starting phase, Salikhov in particular came up trumps, shining with great fighting strength.
Robert Renauer, as the second driver in the Ferrari with start number 333, seamlessly continued the strong performance of the Russian and kept up the pressure. However, an unnecessary attack by a competitor threw the 30-year-old, who was competing for Rinaldi Racing for the first time, far behind. "A Mercedes driver sent me into a spin while trying to overtake," said Renauer. "That didn't have to happen and cost valuable time. The engine didn't restart immediately, which is why I fell far behind."
In the final third of the race, Austrian Norbert Siedler did damage limitation. From 30th place, the Rinaldi driver worked his way back up to 14th. "The car was very fast. At times we drove the lap times of the front runners. Without the incident, it would have been enough for a top-10 result," said Siedler.
The finale at the Nürburgring marked the end of an eventful year for Rinaldi Racing in the Blancpain Endurance Series. The season was characterised by many ups and downs, which the team mastered together. One of the highlights was clearly the podium finish at the season opener in Monza.