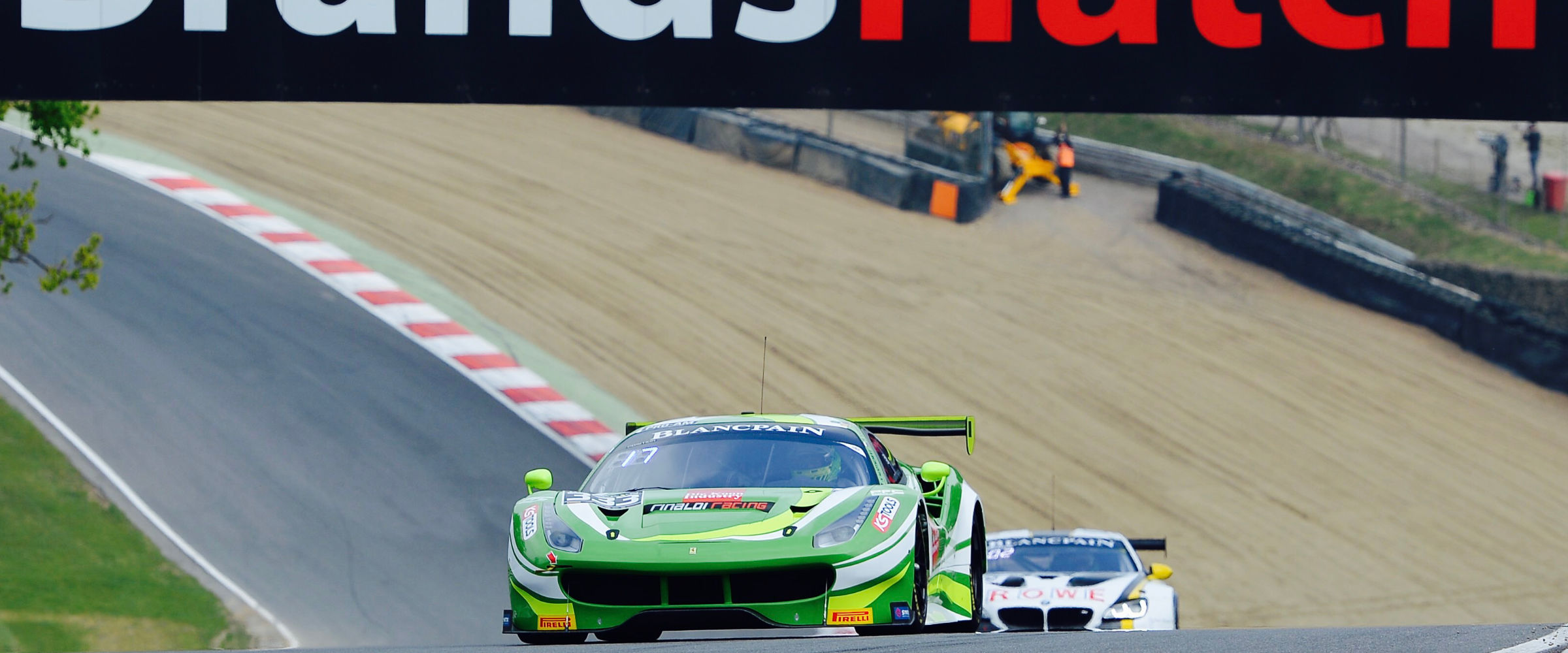 The England tour began for Rinaldi Racing at the weekend. First up was the Blancpain Sprint Series at Brands Hatch.

The team competed in the ProAm class with the Ferrari 488 GT3 with start number 333. Alexander Mattschull and Daniel Keilwitz were behind the wheel.
Alexander Mattschull, who was unfamiliar with the track until then, made the most of the two practice sessions on Saturday. Lap after lap he gained more experience, which was noticeable in the lap times.
On Saturday afternoon, both Rinaldi Racing drivers went into qualifying. The drivers were able to qualify for the third qualifying session and achieved a good second place in class and 14th overall.
On Sunday, Daniel Keilwitz took the start of the qualifying race. He got off to a good start and was able to work his way up a few places. At the obligatory pit stop, Alexander Mattschull took over the steering wheel work in the Italian bolide. Thanks to a good stop, they took the lead in the ProAm class and were able to defend the position until the end. Thus, Rinaldi Racing also secured pole position in the class for the main race at the same time.
Only a few hours later, Alexander Mattschull started the main race. With good and consistent lap times, Mattschull kept the lead until the pit stop. After the stop, Daniel Keilwitz continued in the race at Brands Hatch. In the end, both scored another victory in the ProAm class and made the first England weekend perfect.
Michele Rinaldi: "A good weekend for us. First place twice in the ProAm class is a very good result and very important points for the championship. Now it's on to Silverstone for us and of course, we're aiming for another podium there too."
At the second round of the Blancpain Endurance Series at Silverstone, Alexander Mattschull, Rinat Salikhov and Daniel Keilwitz will again start in the ProAm and Pierre Ehret and Rino Mastronardi in the AM class.