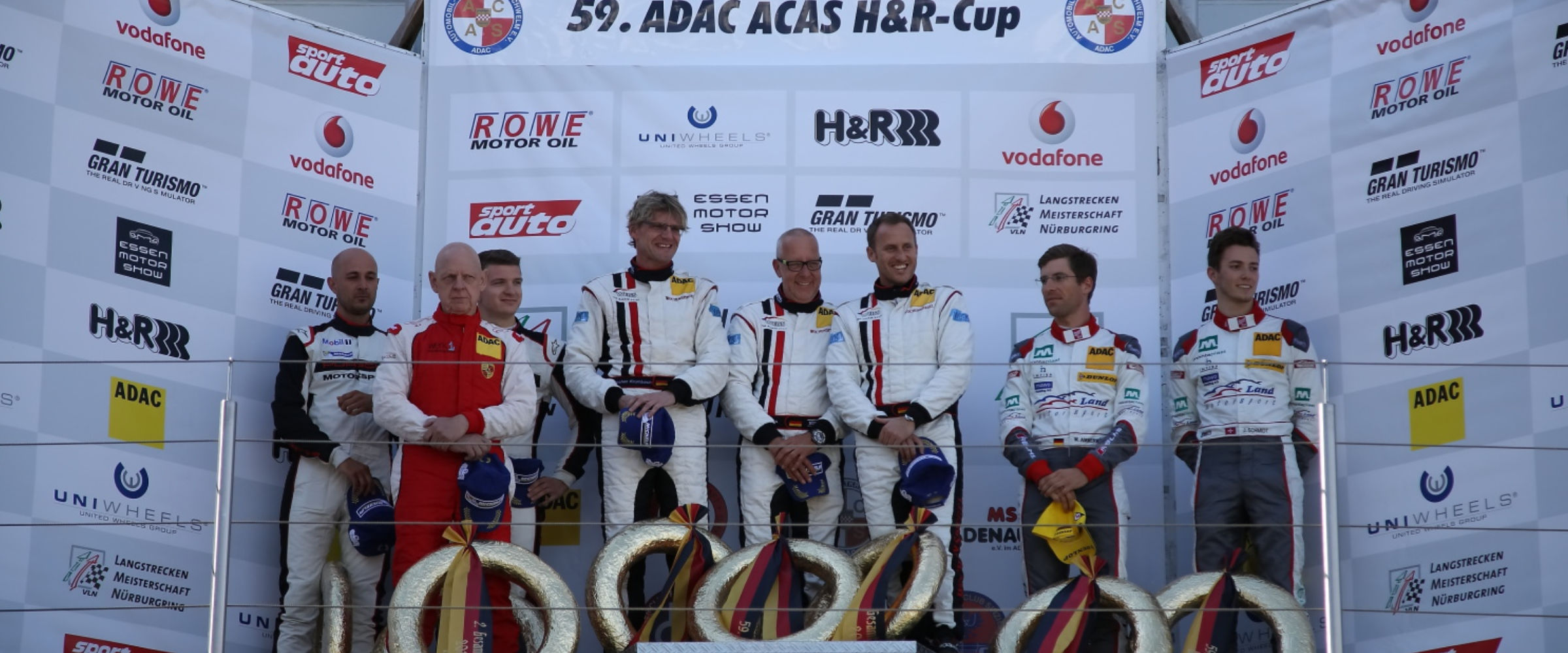 Last weekend, the third round of the VLN was on the agenda for WTM Racing, which is supported by Rinaldi Racing.

The Ferrari 488 GT3 with Georg Weiss, Oliver Kainz and Jochen Krumbach was back again. The Porsche Cayman GT4 was shared by Dirk Riebensahm and Rene Offermann.
After the very good result from the 24h race, the team naturally wanted to build on this success. Therefore, the two-hour test on the Nürburgring/Nordschleife was scheduled for Friday afternoon for both cars. This gave the drivers and the team a chance to get used to the track conditions and temperatures.
The qualifying session started on Saturday morning. In the Ferrari, Jochen Krumbach was able to set a dream time of 8:00.923 minutes and thus secured second place in the entire starting field. In the Porsche, Dirk Riebensahm qualified second in his class.
At 12.00 o'clock on the dot, the 145-vehicle grid started the 4-hour race. Jochen Krumbach started the race in the Ferrari with the starting number 22. In the first corner, Krumbach was able to attack the leader but also defended his second place. Until the first pit stop, Jochen Krumbach was able to hold on to a second place. The Porsche with Rene Offermann as the starting driver was also able to maintain its position in the class.
In the second stint, Oliver Kainz got behind the wheel of the Italian car. Thanks to a good pit stop strategy and good lap times, the team was able to secure first place. During the following stint of Jochen Krumbach, the lead could be extended a bit. In the #169 Porsche, Offermann and Riebensahm took turns in their stints. With consistent lap times, both drivers delivered a good performance.
Georg Weiss took over the final stint in the Wochenspiegel Ferrari. In the end, he secured first place in the third VLN race with a lead of just under a minute. The team also achieved first place in the ProAm class. The Porsche was also able to enjoy the third place in class at the end.
Michele Rinaldi: "This is a great result! Although we were dogged by bad luck in the first VLN races, we were able to show our strength here. To achieve the overall victory with the Ferrari 488 GT3 is an absolute dream. We were also able to secure first place in the ProAm class. I am very happy about the work of our team. But especially about the work of the drivers – they all put in a top performance. I'm especially happy for Georg Weiss; it's his very first victory ever in the VLN. Now we hope that we can keep up the level and also convince at the next rounds."