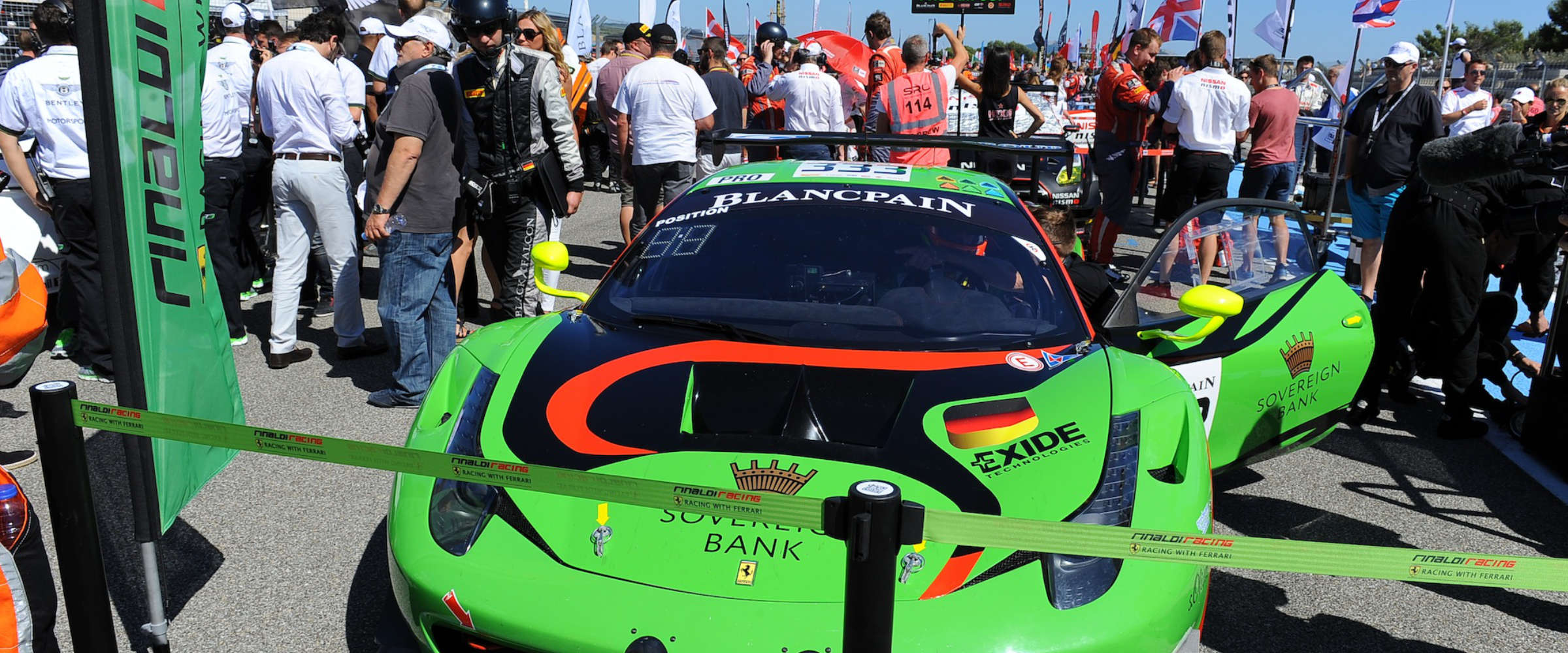 After a strong qualifying session, the third round of the Blancpain Endurance Series season at Paul Ricard ended unhappily for Rinaldi Racing.

The three Ferrari drivers Rinat Salikhov, Marco Seefried, and Norbert Siedler were denied a finish after a collision in the starting phase and thwarted the hunt for important championship points. Prior to this, Norbert Siedler was again able to shine in qualifying with impressive lap times and qualified for the second row of the grid. Steve Parrow, Pierre Kaffer, and Dominik Schwager in the second Ferrari 458 Italia saw the chequered flag in a strong 14th place in their class.
"It's terribly bitter to retire so early in a six-hour race," Norbert Siedler reported disappointedly. The Austrian got off to a good start and was able to hold his ground in the leading group of the 60-car field. However, the 32-year-old veteran did not get far. "It was very tight in the first corners and the start phase was quite turbulent. I was able to defend myself well until a rival took aim at me from behind, hit me and I slid out of the corner. I collided with another rival and the race was over. I had no chance and it was over," Siedler explained his view. "In a 1000-kilometer race, mistakes like that shouldn't really happen. But now it's time to forget about it and we'll go into the next race all the stronger."
Nevertheless, the friendly team from Mendig had reason to be happy. In qualifying, the three Ferrari drivers were able to translate this season's strong performance into good lap times. Norbert Siedler managed the best time and qualified Rinaldi Racing in third place on the second row of the grid. The sister car, number 66, started from 22nd position and drivers Steve Parrow, Pierre Kaffer and Dominik Schwager drove a faultless race to cross the finish line after six hours in 22nd place in their Pro-Cup class.
"The start to the weekend had initially put us in a very positive mood. Norbert, Marco, and Rinat are getting stronger and stronger and wanted to finish on the podium again," said team boss Michele Rinaldi. "Unfortunately, it stayed at a few meters in the race. Norbert had no chance to avoid the mistake of his rival and so we had to admit defeat far below value. We are not discouraged by this and will attack again in Moscow. All the more reason to be happy about our second car with Steve, Pierre, and Dominik. 22nd place is a strong result."
The next highlight in the Blancpain Sprint Series awaits Rinaldi Racing next month. The next Blancpain Sprint Series event is scheduled for 4 July in Moscow.