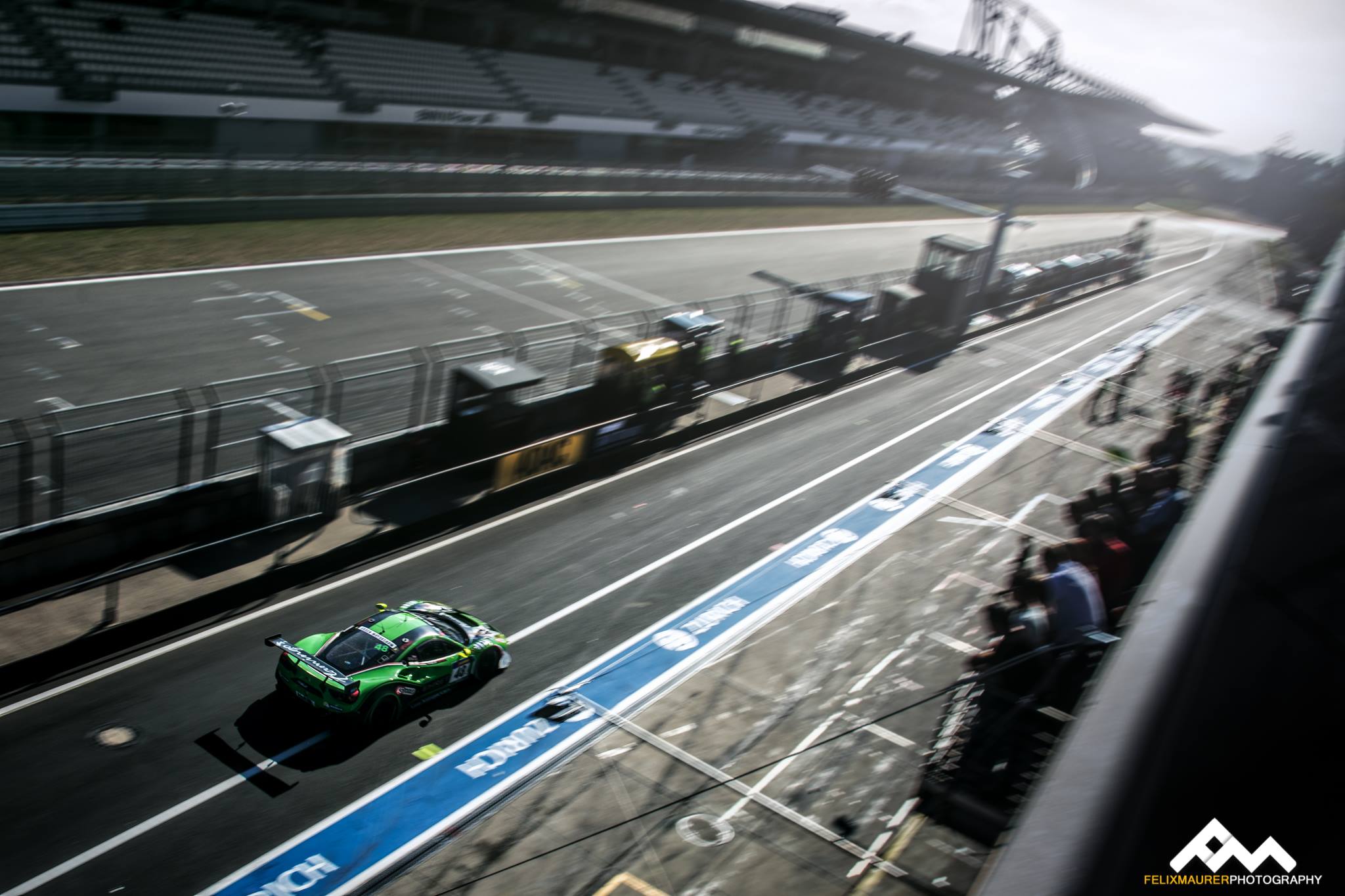 Last weekend was a premiere for Rinaldi Racing. For the first time, the team around Michele Rinaldi started with a Ferrari 488 GT3 at the VLN. At the eighth run Georg Weiss, Oliver Kainz and Jochen Krumbach shared the work behind the steering wheel of the GT3.
On Friday two tests were scheduled for the Rinaldi Racing team. The test in the morning was just on the Grand Prix track of the Nürburgring and in the afternoon the drive on the Nordschleife started. There the drivers had the opportunity to adapt themselves to the car. Lap by lap the drivers earned more trust in the car and improved in the lap times. Also, the test was used to work on the setup on the Ferrari 488 GT3. At the end, the team was optimally positioned for the qualifying and race on Saturday.
On Saturday morning the qualifying started under the sunshine. The three drivers completed their laps and at the end, they reached a good tenth position with a gap of ten seconds on the leader.
At 12.00 o'clock the field of 156 cars started in the four hours race. Jochen Krumbach took over the start and gained two positions. Krumbach could keep his position with very good lap times and handed over the GT3 to Oliver Kainz. Without any incident and stable lap times Oliver Kainz could defend his position. After his stint, Georg Weiss took over the steering wheel of the Ferrari 488. After 27 laps, the Rinaldi Racing team was very happy with a good ninth place at the VLN race.
"The weekend was a highlight for the team. For the first time, we started with the Ferrari 488 in the VLN. We are very happy with the result. Also the drivers did an amazing job. It was their first time on the Ferrari GT3, but with their experience and their very good track knowledge, they get used quickly to the car. The team enjoyed working with the drivers and at the end the result was great", so team boss Michele Rinaldi.