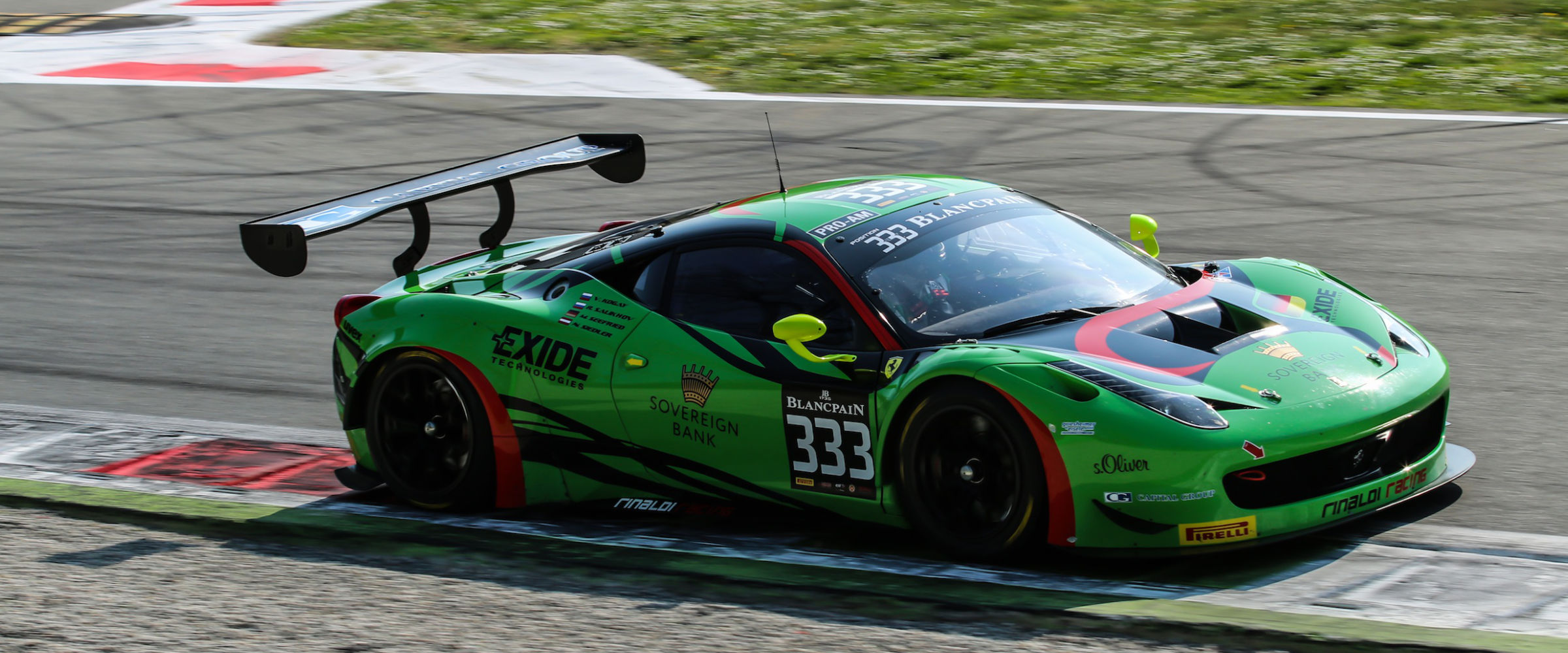 Rinaldi Racing faces an exciting task on the Whitsun weekend.

After the team around Michele Rinaldi emerged as the beaming winner in the first round of the Blancpain Endurance Series, the ambitious squad wants to repeat the success in Italy in the second round. The venue for the fiercely contested GT endurance championship is the 5.9-kilometre version of the traditional Silverstone circuit in the UK.
It will not be an easy task for Rinat Salikhov, Marco Seefried and Norbert Siedler. After their triumphant debut in the opening race, the drivers of the only Ferrari 458 Italia in the field will start with 20 kilograms more than in Monza. "However, the competition weight is not the only challenge for us," Marco Seefried knows. "Our Ferrari reacts very sensitively to changes in the balance-of-performance. In addition, we also have to comply with a new minimum height and the track at Silverstone doesn't really suit our car. All in all, it will be a big challenge."
With around 60 competitors, team boss Michele Rinaldi is also expecting a tough battle. "It's going to be tough at Silverstone. The balance-of-performance and the strong competition won't make it easy for us," Rinaldi describes, but is nevertheless optimistic: "We showed impressively in Monza what pace we can go. Our goal is a top-10 result and as many points as possible. I am confident that we can drive at the front. We are looking forward to the race."
The second round of the Blancpain Endurance Series kicks off for the highly motivated Rinaldi Racing squad on Whit Sunday (24 May) at 14:45. Qualifying will take place on Sunday morning at 9:00 a.m., which will determine the starting grid for the three-hour race. For all sports car fans, a live stream and live timing are available on the internet at www.blancpain-gt-series.com/live. On Tuesday, 26 May, Eurosport will also show the highlights of the second round of the popular endurance championship at 11:30 pm.