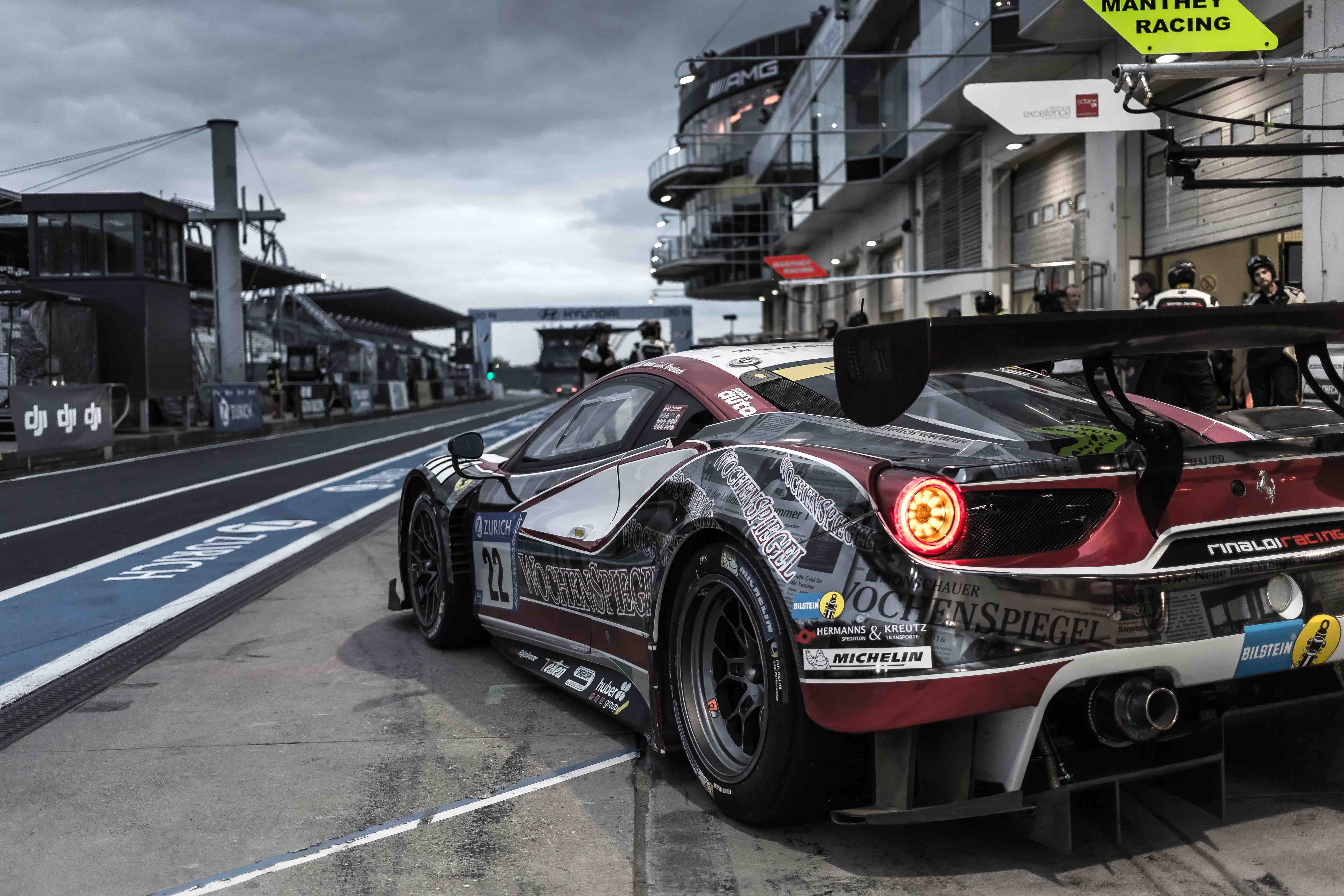 Last weekend, Rinaldi Racing took part in the qualifying race of the 24 hours at the Nürburgring/Nordschleife. The team participated in with the rebuilt Ferrari 488 GT3. Georg Weiss, Oliver Kainz and Jochen Krumbach shared the work behind the steering wheel on the starting number 22.
On Saturday morning, the Ferrari had his roll-out at the test on the GP-track, where everything worked. In the afternoon, there was the free practice where the drivers could adapt themselves to the track conditions.
For the first qualifying on late Saturday afternoon, the drivers could get an idea of the track conditions at beginning night. Weiss, Kainz and Krumbach completed their mandatory laps and reached position 26.
Already on Sunday morning, the second qualifying took place. The Ferrari moved forward to the 19th position for the race.
On time at noon, the qualifying race started on the Nürburgring/Nordschleife. Oliver Kainz took over the start and improved until his pit stop. Jochen Krumbach drove the second stint. With good lap times, Krumbach could move forward until the 12th position overall. At the next pit stop, Georg Weiss sat in the Italian racing car. But after a few laps, the Ferrari had to come to the pits and had to quit due to adverse conditions.
Michele Rinaldi: "That is not the result we hoped for. The Ferrari is running well and the drivers are feeling good in the car. However, we gained many insights. Now, we hope to attack at the 24 hours race at the Nürburgring at the end of May."