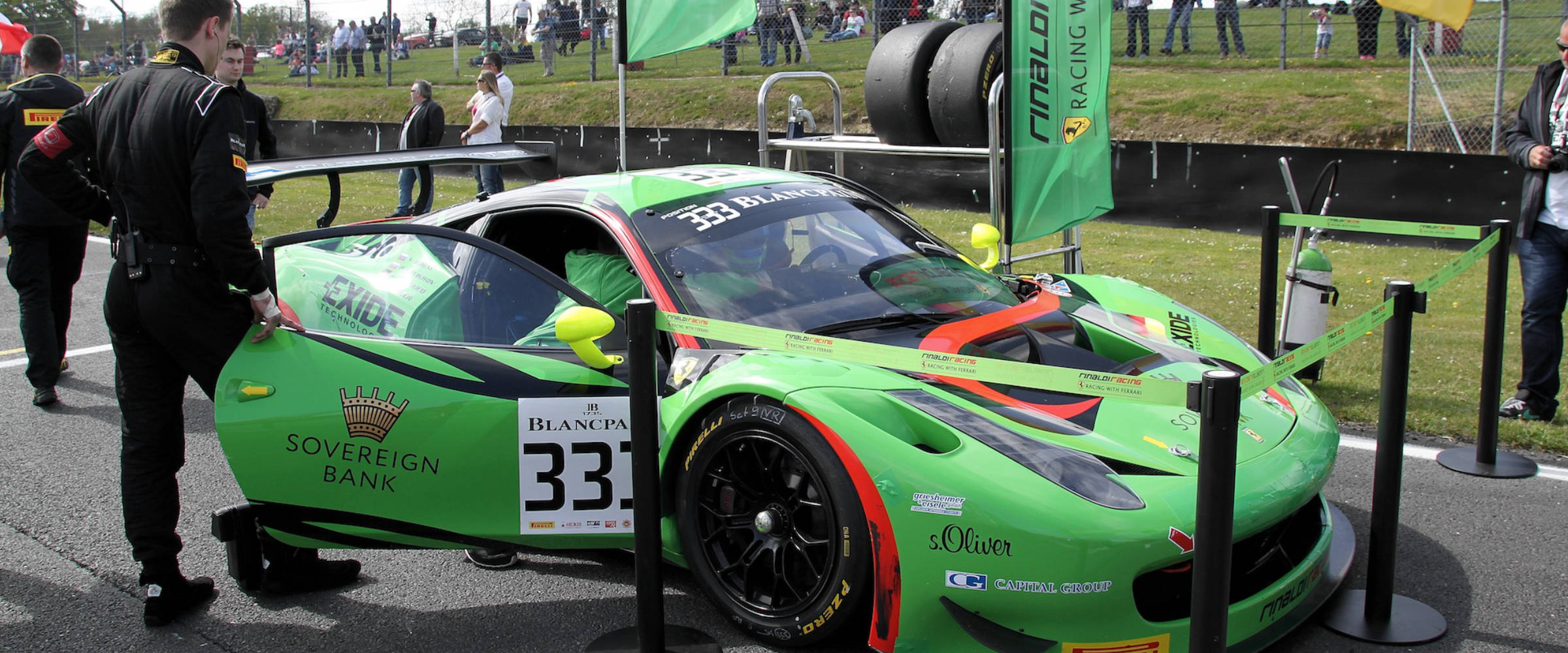 Brands Hatch ended in great disappointment for Rinaldi Racing.

After a puncture in the qualifying race ruined all chances of a top result, a technical problem in the main race caused the team to retire early. Despite the setback, the team around Michele Rinaldi is in a positive mood after the guest appearance in Great Britain.
"This weekend was anything but easy for us. It is always bitter to retire early," Michele Rinaldi looks back. But the Rinaldi Racing team boss can also take something positive from the second race weekend of the Blancpain Sprint Series: "Our pace in the two races was definitely something to be proud of. With their lap times, Norbert and Marco were always on the same level as the top drivers. Without the problems, they could have fought right at the front."
Especially in the qualifying race on Sunday afternoon, the two Rinaldi drivers impressively demonstrated their potential. Despite a puncture in the early stages, the duo didn't let it get them down and started a brilliant chase with the Ferrari 458 Italia GT3. From the very back, Norbert Siedler and then Marco Seefried worked their way back up to the tenth position. "The race performance of our car was simply amazing. The crew did a perfect job," said Siedler.
In the main race, too, the team from Mendig initially demonstrated impressively what is possible with the approximately 500-hp sports car from Maranello. Right at the start of the race, Marco Seefried made up two places and moved up to the eighth position. However, the 39-year-old's race to catch up came to an early end a short time later. "The car suddenly felt unsettled and I went off the track in the first corner," explained the veteran. In retrospect, it turned out to be a damper problem.
The next round of the Blancpain Sprint Series is on the calendar for Norbert Siedler and Marco Seefried in about a month's time (5 to 7 June). The popular GT championship will then be held in Zolder, Belgium. From 23 to 24 May, the team from Mendig will continue with the second round of the Blancpain Endurance Series season at Silverstone. On the prestigious circuit in Great Britain, the team wants to build on the sensational victory of Norbert Siedler and Rinat Salikhov in Monza.