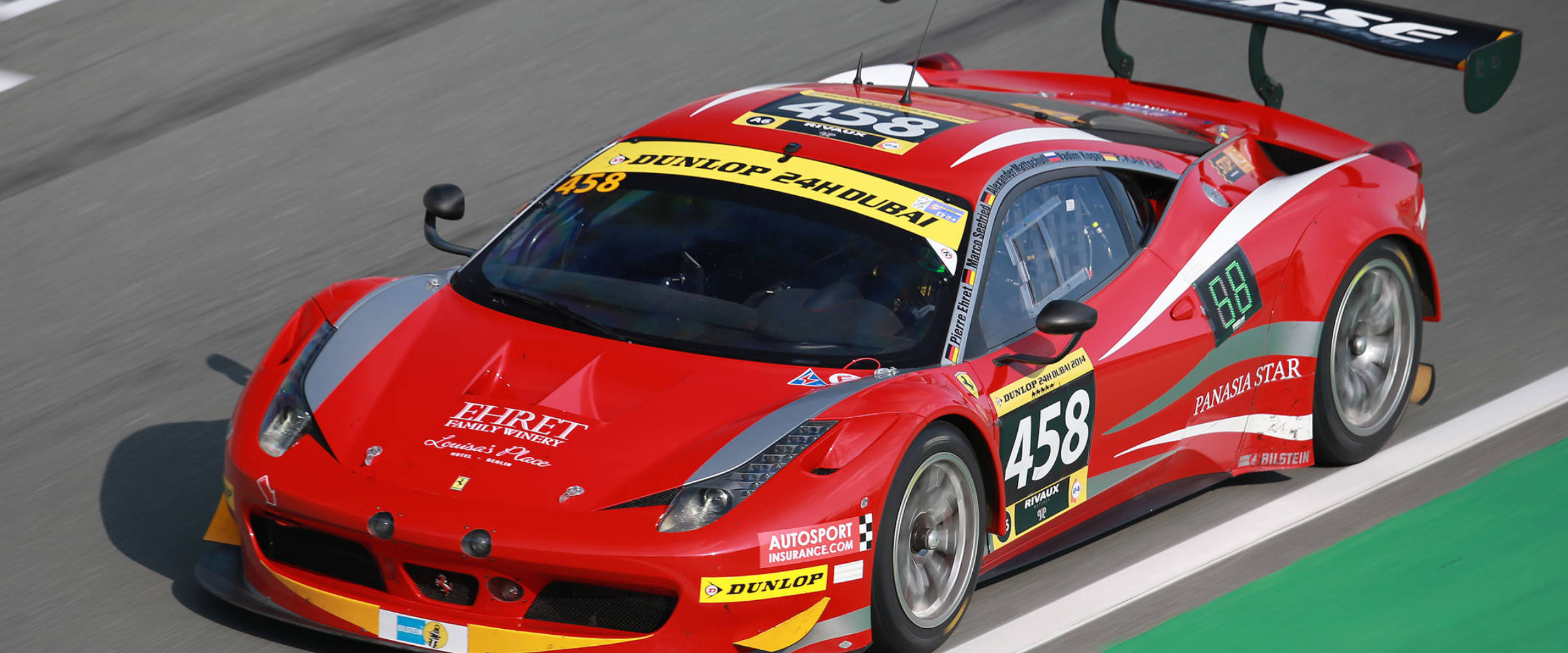 GT Corse Rinaldi Racing impressed with a great performance at the 24H Dubai.

The Ferrari 458 GT3 of Alexander Mattschull, Marco Seefried, Pierre Ehret, Pierre Kaffer (all GER) and Vadim Kogay (RUS) finished an excellent fourth at the marathon debut in the desert emirate. "The final could hardly have been more gripping," explained team boss Danny Pfeil. "Thanks to the sensational performance of the crew around Michele Rinaldi, we were able to catch the strong Corvette in front of us, which had started the race from pole position, during the service in the pit lane and then maintain fourth place until the end."
The Ferrari team gained valuable setup experience with the 458 GT3 in its first outing at the Dubai Autodrome. After Pierre Kaffer and Marco Seefried shone in free practice as well as in warm-up with top-five results, the team now also has the necessary know-how to be able to place the racer from Maranello better in qualifying in the future. "We now know what to look out for," says team boss Pfeil. At the first endurance race of the year, the GT Corse Rinaldi Racing Team was the best Ferrari team in the high-class starting field with no less than 25 GT3 cars with a driver line-up consisting mainly of gentlemen and even reached for a podium place.
The Eifel-Ferraristi impressed in particular with an impressive night-time race to catch up: the team managed to close a gap of four laps on the front runners until the early hours of the morning. "With fourth place overall as well as our start in the Pro classification, we have proven beyond doubt that we want to make a difference with a cohesive team performance and that we can do so," said Danny Pfeil. "Special praise, therefore, goes not only to the technical crew but also to Pierre Ehret, Alexander Mattschull as well as Vadim Kogay, who always kept their cool in the class field. The 24H Dubai was a great start. Now we are looking forward to the upcoming races."